As a woman, society has set me up to think my body should be a certain size and shape. Overall I have been blessed with loving fitness, therefore for most of my life, I have been able to stay in shape because I love eating healthy and working out.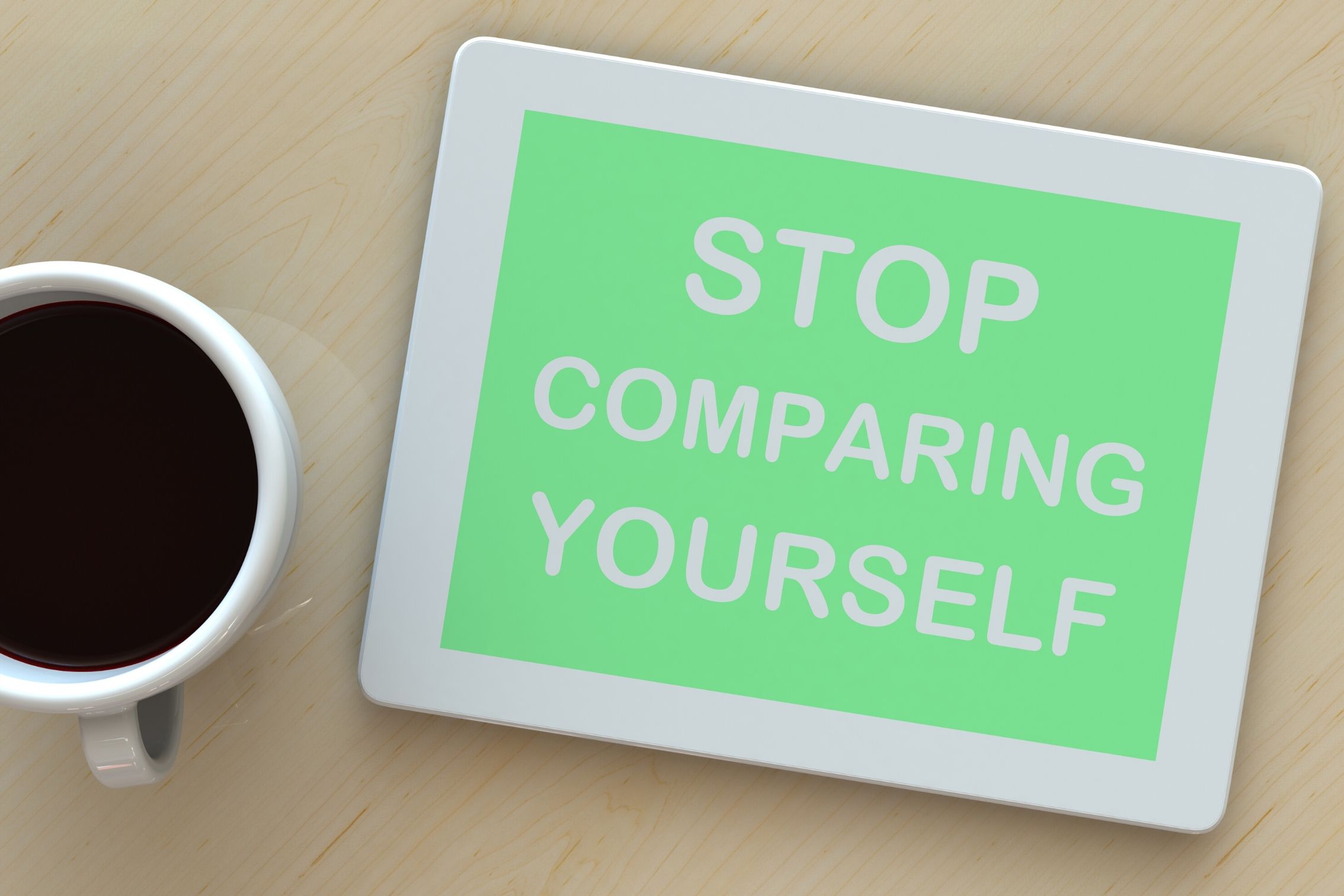 This past year I can't say it has been easy. I had Covid and I am what you call a long hauler. My system shut down and I put on 25 pounds. After months of blood work and my doctor not giving up on me, I learned that my body went into adrenal gland fatigue and my body stopped producing testosterone. Needless to say, this has really hit my self-esteem and body image of myself. Not to mention the up and down emotions that my body is naturally going through. I was pretty depressed at first, but today I am trying to look at my body and feel thankful that I can still workout, that I am doing the best that I can do and all I can truly do is move forward, work hard, eat right and keep pushing forward.
I myself have to learn that body image and self-esteem start in the mind, not in the mirror, and by far not the scale. Put the scale aside. They can change the way you understand your value and worth. Healthy body image and self-esteem are a big part of well-being.
If you don't like your body (or a part of your body), it's hard to feel good about your whole self. The reverse is also true: if you don't value yourself, it's hard to notice the good things and give your body the respect it deserves. I have ridden the roller coaster ride of these emotions these past few months.
The more we look at perfect images of others and then look to find those same idealized characteristics in ourselves and don't find them, the worse we feel about ourselves.
It's a cycle that breeds discontent. The greater our discontent with how we measure up when compared to the societal or media-supported norms, the more negative our body image, and the greater the risk for extreme weight or body control behaviors occur. We're talking…
Extreme dieting
Extreme exercise compulsion
Eating disorders
Fad Diets
Over-the-Counter Diet Pills
Extreme or unnecessary plastic surgery
Using steroids for muscle building
As a fitness coach, I see plenty of before and after pictures of those who did this diet or that workout and how amazing this diet or workout program has transformed someone. I have seen my clients work hard and make amazing strides, and I see those that make amazing strides that still are not happy with their bodies no matter the progress they have made.
Positive body image involves understanding that healthy attractive bodies come in many shapes and sizes, and that physical appearance says very little about our character or value as a person.
Realize that we cannot change our body type: thin, large, short or tall, we need to appreciate the uniqueness of what we have – and work with it
Stop comparing ourselves to others. We are unique and we can't get a sense of our own body's needs and abilities by comparing it to someone else
We need to move and enjoy our bodies not because we have to, but because it makes us feel good. Walking, swimming, biking, dancing – there is something for everyone
Spend time with people who have a healthy relationship with food, activity, and their bodies
Commit to a fitness program that you enjoy
I began to take time to look at my reflection in the mirror, not to focus on my appearance or
to imagine how I looked to others, but to simply acknowledge myself and get in touch with how I felt. In doing this over time, I found a way to look past the imperfections in my appearance and see deeper into my own eyes with compassion.  It became a meditation. A way to simply be present with no goal other than to be there with me. I have had to especially work on this these past few months.
Love yourself, and know that each day you get up, that day is yours to own. If you are working out, keep up the hard work, and keep up the goals. If you are ready to start a workout program and learn a new habit of eating, reach out to me, I will help you and I will guide you. This journey is YOURS. OWN IT!
As I continue my own personal journey, I dig deep each day to learn more, and better myself so I can continue to educate myself to help you.
Let's Talk!
Take the next step If you'd like to explore whether or not there's a fit for you and me to work together. Send an email to liveinconfidence@gmail.com and leave your name, and a short message of what you are looking for to improve your life, and I will set up a free 30-minute consultation.
I don't have a "magic wand" that will bring you instant answers without having to do any work. I've been there, I have done the work.
I can't promise you that your journey won't be uncomfortable, and possibly frightening at times as putting in the work is hard stuff. But what I can promise you is that I will support you in finding YOUR answer. I'm a coach, not a therapist…and it's my job to help you get UNSTUCK.
Becky Shaffer /Life Coach/ Fitness Coach/ Educator/